Children's Theater Workshop in Partnership with
Mi Escuelita:
The workshop was based on the story by Gloria Alegria "When the Sun decided to stop working" (Cuando el sol se aburrió de trabajar). Children learned dancing/theatre skills and also the importance of reliability in social situations.
Moreover, they were introduced to the planets and the function of the sun in our galaxy. The workshop concluded with a theatrical adaptation of the story that was presented to the public in which parents, friends and community members participated.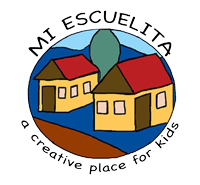 Instructors: Pietro González and Berioska Ipinza